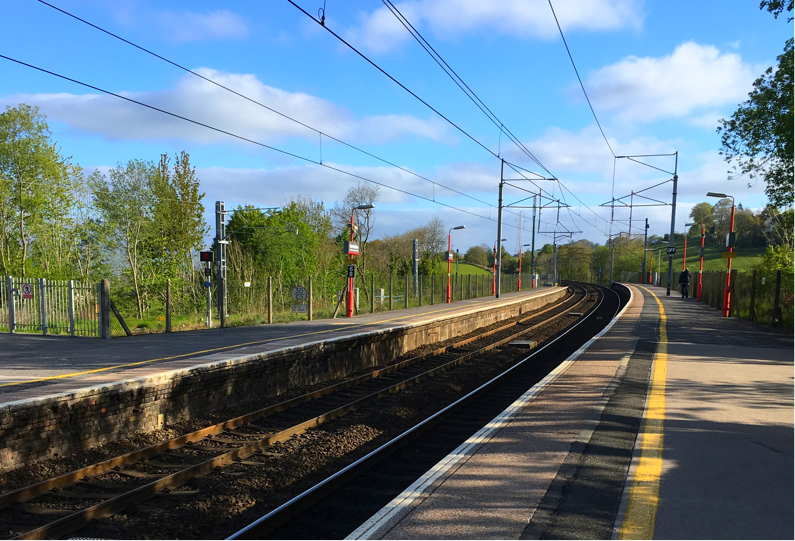 The biggest factor in a point of crisis is the quality of information available or how informed an individual is.
Information is power. It can enable you to act independently and to get help. It's also reassuring to feel in control and empowered when dealing with a difficult situation. In these situations the first thing to understand are the options in front of you.
Anxiety is caused by not knowing or not being in control.
A story about being stuck on a train
A few months ago I was travelling home from London by train. It's a regular 207 mile trip that I've made at least once a week on average for the past 10 years. We had been experiencing extreme weather in the UK that week with snow and ice across the country which was being labelled the 'beast from the east' combined with 'Storm Emma'.
Unsurprisingly there were serious travel problems that night. I was just happy to get home eventually (even if it was the wrong side of midnight) . It was very much to the credit of the train operators (Virgin Trains) that they got so many people home at all.
What struck me throughout that long evening was a lack of information. I was not informed. A combination of announcements at stations, national rail and website data never left me feeling in full control in the situation. It was more blind faith, hoping I would eventually get home. I also felt the same during the days before I travelled. I was doing my best to regularly check the weather and trains situation while working away in London but without a sense of really being informed.
There was even a point on the journey home that a number of people around me on the train suddenly realised that we were in Stoke-on-Trent. This doesn't sound unusual until you realise this station is on a totally different railway line than the one we should have been travelling on. We had been diverted long before we realised because the usual line had become blocked. That's fair enough, but at the time I only confirmed where we were by looking at Google Maps on my phone. There were no apologies, delay times, or announcements made.
Solving the problem of not being in control
Being in control is sometimes as simple as feeling in control, or at least understanding your options even when these might be very limited.
Train services might be an easy target when looking for examples of passengers being uninformed. But most days I read stories of people arriving at stations for trains that should be running or be on time to find a completely different situation, causing them stress and anxiety — just talk to anyone that depends of Northern Trains in the UK — like my friend Simon.
In an age of live updates, open data standards, and push alerts, these experiences could be so much better. Expectations that we all now have for services in a digital age should mean that things like our train services are so much better.
If you're a designer in these situations then maybe informing people is simply not seen as an important set of problems. But then what hope have we got if your next job is to design for people dealing with a complex welfare system or needing access to critical health services.
If you're a designer, eventually you will get the opportunity to meet and work with people facing real moments of crises in their lives and not just those facing train delays.
The question isn't always: how do you provide people with more choice? Sometimes that's impossible. You're subject to extreme conditions that are out of the control of the service.
The question is simply: how do you give people a better understanding of the choices they have. How you keep them informed at all times.
By providing relevant, real time information, this is how you empower people to face where they find themselves. Helping them decide and feel in control of what they do next.
---
This post is also published on Medium
This is my blog where I've been writing for 18 years. You can follow all of my posts by subscribing to this RSS feed. You can also find me on Bluesky, less frequently now on X (formally Twitter), and on LinkedIn.