I wanted to do a short(ish) review of 2022. I've missed my yearly reviews for the past few years. I think that was mostly a combination of exhaustion, and the relief of just making it through pandemic years.
This year I've been busy leading the user centred design work at TPXimpact – the new company that FutureGov is now part of.
We officially formed a new set of design teams this year for TPX. The summary is it's been hard work. But reflecting as a team in the last few weeks, I think the shared feeling is that we're now in a good place.
You can read about how we're shaping our ways of working and design practices – this post is part of a brand new design blog set up to support our teams to work in the open – something I really care about. As I've found myself more in management type positions, and less close to delivery, it feels increasingly important to create the platforms and space for others to share the work they're doing.
Without going into too much detail, what's great about design at TPX is we have a really strong foundation in place to grow sustainably. Priorities this year have included making sure we have strong leadership and heads of practice across Service Design, Interaction and Product Design, Design Research and Content Design. It's been fantastic welcoming Jas (Head of Service Design) as the final part of this design leadership team. We've also invested time and focus around Design Operations, creating a Director role for our DesignOps function, run brilliantly by Bella and our team of Design Managers.
Multiplied
It was strange launching the book, mostly because it felt like the previous years project – we finished the edits of Multiplied on Christmas Eve 2021, and the first printed copied arrived in February this year.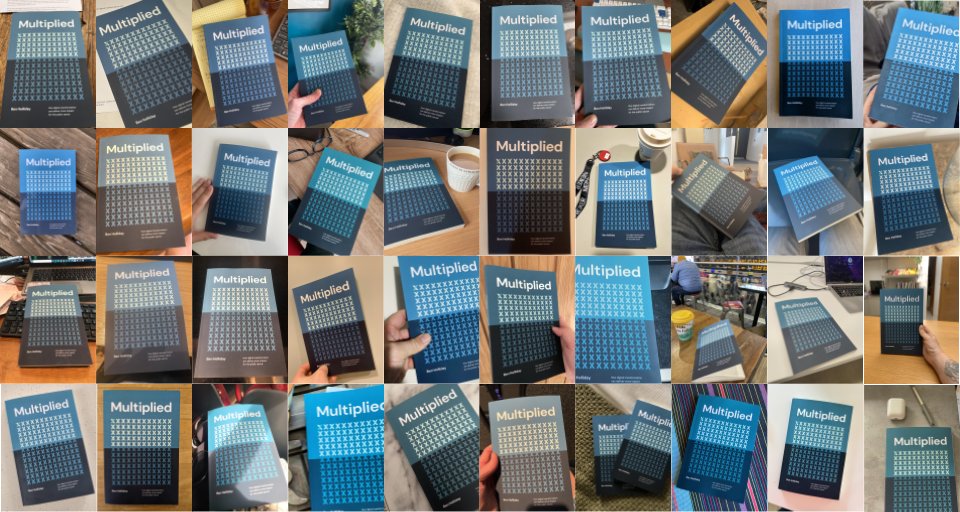 I think the book has been well received, and many people have been kind enough to send me positive feedback and private messages to say they've enjoyed reading it, or found parts of it useful.
In the end we didn't do a brilliant job of marketing the book (really just because TPX was in the process of going through a really tricky change programme)… but despite that, we have sold a decent amount of copies via places like Amazon and even have good reviews!
Reflecting on writing the book 12 months on, it was a difficult piece of work to complete. I was trying to not only reflect my own ideas and voice, but bring together work from across TPX companies and the ideas of other contributors.
In the end, and especially through working with Sarah who is a fantastic editor and content researcher, I think we did a good job (I'd probably give it something like 3.5 stars on Amazon). I am really proud of the final product – I can say I've written a book that credibly talks about technology, data, and design in the context of digital transformation working harder for people and organisations. Writing the book has also helped me to talk about these topics more confidently, and with much broader knowledge and examples to draw from.
I do regret using an Elon Musk/Space-X example (maybe I should have seen that coming). Also, the best ways to think about digital transformation can shift fast. Therefore, it's been interesting how some of the framing of ideas in the book already feel outdated (at least to me) – for example, the lens of lessons from the pandemic already feels much less useful when so much else has happened politically this year impacting society and our public services.
Finally on the book, success is when someone steal your ideas (maybe, in this case).
Speaking and writing
The most enjoyable aspect of launching a book is I've done a lot of speaking engagements this year.
Using the the materials and content from Multiplied, I've done a number closed talks for digital and design communities in Government. This has included events for DWP's Product Directorate, CDIO's Product and Technology division, and the Home Office UCD and Product Community. From this list, the Home Office event was in person, with the rest of the talks held virtually. Alongside these talks, the highlight of my year was probably keynoting HM Land Registry's first in person UCD meet up, which was held in Bristol (back in March).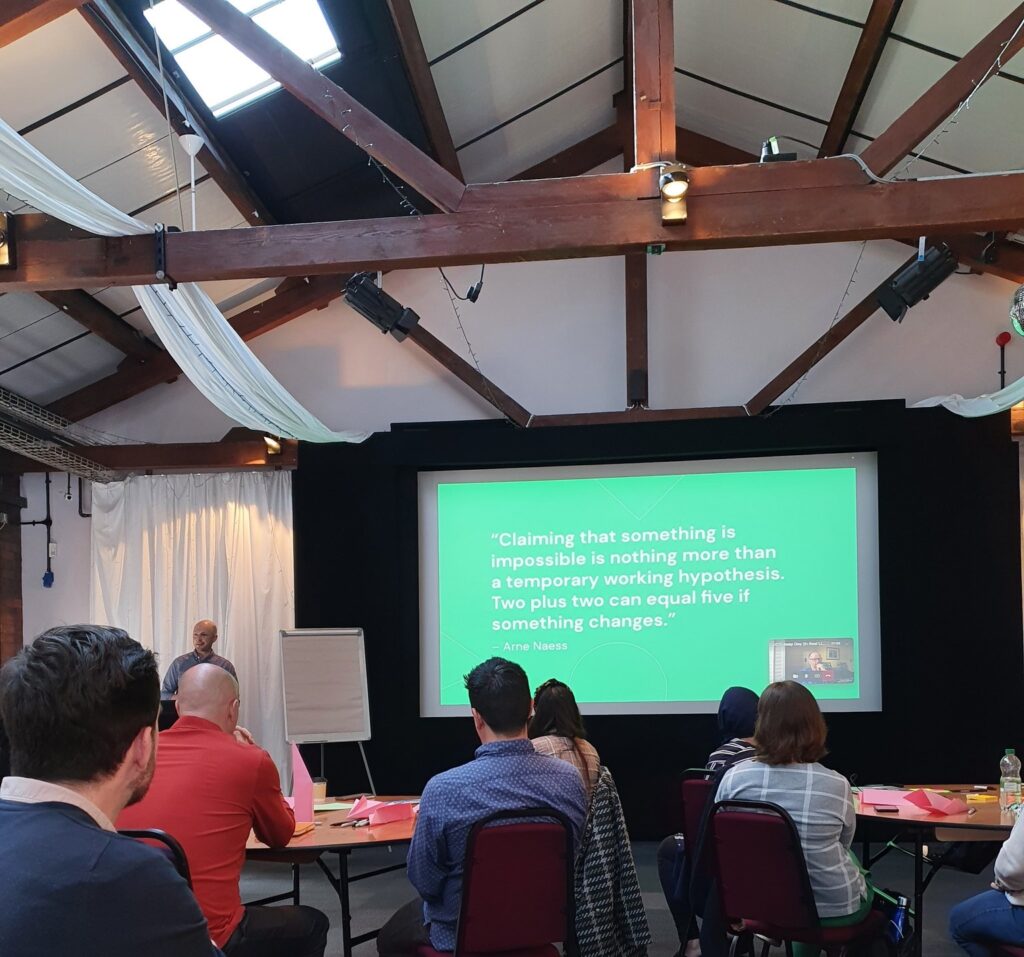 We did a virtual Multiplied book launch in April, hosted brilliantly by Eva. This followed a session at the Digital Leaders Insight week a few weeks before. Later in the year, for Digital Leaders week in July, we recorded and shared a bookclub event after the live session hit technical issues and had to be abandoned!
Outside of the public sector I ran a really enjoyable virtual Multiplied session for the Lloyds Banking group Product and Design community. I also spoke at a couple of external events – UCD Gathering (a virtual keynote) – while another highlight was speaking at Agile on the Beach in July. This conference was timed with amazing weather and had a great set up at Falmouth University. It was good to catch up with Vim who was keynoting while I was there.
I was more adventurous with the book topics for Agile of the Beach, focusing on some new stories to explore the idea of 'Multiplied by Design' – the video of the talk is online.
One of the programmes of work TPX has been supporting this year is the Scottish Government's Leading in a Digital World programme. I had a great time doing a Multiplied talk and session at the start of both leadership cohorts we helped to run this year. These were in person sessions held in Edinburgh and Glasgow. Glasgow will always be memorable because it was the hottest day of the year back in July – definitely the hottest I've ever been in Scotland!
The only other conference I attended this year was Service Design in Government, in September – luckily this was timed with a trip I already had planned for Scottish Government work. I had a great day catching up with many familiar faces from my time working at GDS, DWP, and more recently people I've met through work at FutureGov and TPX. That conference really did feel like everyone coming together in digital government for the first time again since Covid.
I haven't really written much this year – just a few posts on my personal blog. I was proud to write and share a blog about my hearing loss for mental health week in May. I would like to get back into blogging next year… the TPX design blog is part of that, but personal blogging is also important to me. I think I was just ready to step back after the intense 6 months of book writing last year.
2023
We're already making plans for TPX in 2023. I've reached a point where I'm one of the longest serving people in our senior teams. Almost the entire FutureGov team I first joined in 2017 have now moved on.
I think having this type of organisational memory and longevity is giving me a different role to play. But equally, it's good to be working with new teams to shape the best possible company for us all to be part of in the future.
We have a great pipeline of work and projects that I'm excited for our design teams to contribute to. While I'm really proud of the work our teams have delivered this year, it still feels like the best is to come.
I started travelling for work more again this year, and the balance feels better with in person working. But also not being away from family for too many days each week. I think I need this balance, while I also know that I get my energy and momentum from spending some time meeting and working with people in person each week.
I'll maybe write some more personal blog posts next year. My kids are growing up fast and I'm mostly focused outside of work on walking the 214 Wainwright peaks in the Lake District (171 still to go). That's more than enough to keep me busy.
I'm also still on Twitter until the end.
Thanks to anyone that still reads this blog. I hope you have a joyful Christmas and New Year.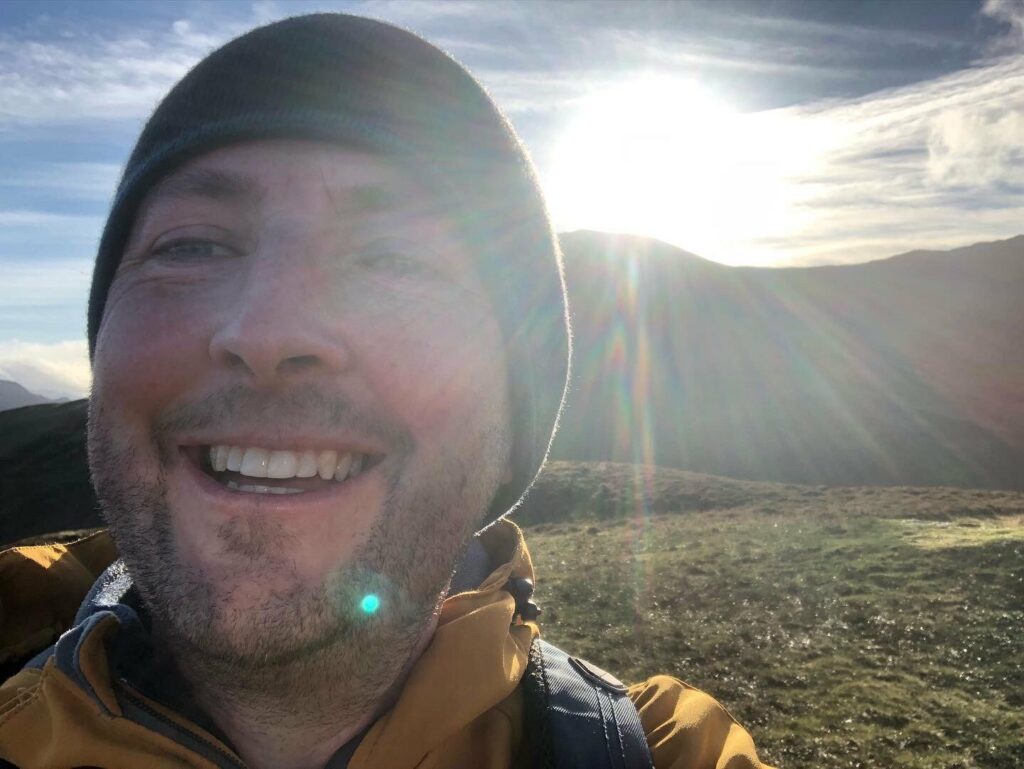 This is my blog where I've been writing for 18 years. You can follow all of my posts by subscribing to this RSS feed. You can also find me on Bluesky, less frequently now on X (formally Twitter), and on LinkedIn.